Choosing the right roofing system for an application can be complex. There are many roofing material options and each property may require different specifications. So how do you know fiber cement roofing materials are the best bet?
Whether you need a new roof or you are replacing cracked, curled, or missing roof panels – your choice can weigh either heavy or light on a roofing budget. Roofing material costs will vary based on the types of materials used, fabrication and installation. Depending on the type of roofing material you choose and whether or not you replace with the same materials to aid a repair or you decide to upgrade so you don't have to replace again during a lifetime – you should know all of your options.
Roofing Comparison
To see which types of roofing provide the best and longest protection for a structure, view the comparison chart of asphalt shingles, clay, metal and fiber cement.
| | Asphalt Shingles | Clay | Metal | MAXITILE Fiber Cement |
| --- | --- | --- | --- | --- |
| Natural Texture, Attractive | | | | |
| Lightweight | | | | |
| Low Maintenance | | | | |
| Won't Fade | | | | |
| Durable | | | | |
| Easy to Install | | | | |
| Long-Lasting | | | | |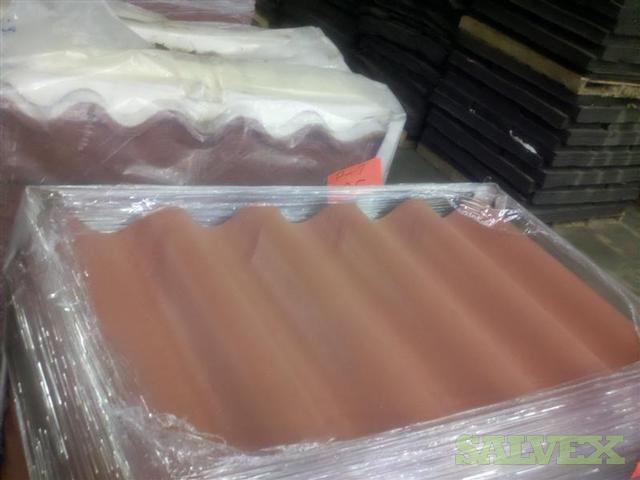 Adding it up.
Since suppliers sell roofing by the square or 100-square-foot area, in order to estimate how much roofing is needed, multiply the overall length and width of each roof section in feet to measure its area. Add 10% to allow for waste and divide by 100 to determine how many squares needed. Calculate that on about 30 squares for a typical 2,300-sq.ft. house, plus labor. Keep in mind that the more lightweight and easier to install the roofing material is, the less money you will spend on labor.
Advancements for Framing.
Through the technological advancements achieved by MAXITILE fiber cement specialists, we have been able to reduce the overall weight of our roofing materials. Heavy or standard concrete tile needs additional framing and foundation to support a roof, but a MAXITILE lightweight roof leads to cost savings on the structure because it requires less labor.
The specs you need.
MAXITILE is dedicated to helping our customers achieve their goals. Let us assist you with the specification process and answer any questions you may have about our fiber cement roofing products. Sign up for MAXITILE Newsletters for more information about our roofing products and please call us toll free: (800) 451-2003 to speak to a customer service agent.